Welcome
to the website of the purposeful judicial bailiff and collections specialist who,with a personal approach,
ensures that everyone gets what he's entitled to.
LATEST NEWS

OUR WEBSITE IS READABLE IN THE ENGLISH LANGUAGE
More frequently we receive requests from abroad to execute collection services and/or official activities.
PRESENT AT THE 2016 CONTACTA GOES !!
Also in 2016, we are 8, 9 and 10 November attend at this always well-visited network-fair and to find in stand 410
Foreign Affairs
Did you know that Rave gerechtsdeurwaarders & incasso partner is for Qllective:
The international debt collection network.Entrenched in every society.
Marco Rave
On a cold clear day, 22 November 1989, Alice Cooper is performing in the Ahoy Coliseum in Rotterdam.
After having worked for six years at the Dun & Bradstreet collection agency and in the offices of the judicial bailiffs Smallenburg, Krebbers and van Etten on the Bergsingel in Rotterdam, that day was my very first one as a junior bailiff to the judicial bailiff Mr R. Krebbers.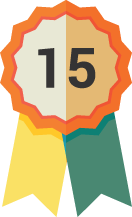 OUR GROWTH RINGS
Just start at the beginning. Despite 25 years of experience in the sector, it still feels this way, and that's how it is. We are going to make progress and we want to show that. You can see our growth in the adapting circles below. Experience it with us! *
scoring
What percentage of the payment claims that we handle do we ourselves actually collect?
SUCCESSFUL COMPLETIONS
What percentage of the dossiers we handle are 100% successful?
CUSTOMER SATISFACTION
How our customers evaluate our services.

* We update these growth rings annually!*
WHAT CAN WE DO FOR YOU
With a view to the official task of the judicial bailiff…. nearly everything. In addition, we take advantage of every opportunity to resolve as many issues for our clients as possible extrajudicially.
The social side of the profession is a determinant factor for us.  Our motto is that everyone gets what he/she is entitled to, without losing sight of the human dimension.
We have been active in the Zeeland region for more than 15 years.  The provinces of South Holland
Our approach is personal, quick, direct, open and discreet. Accessibility is a must. Our experience shows that these elements of our services ensure good results.
We make clear agreements concerning our services. We prefer to generate customer loyalty by means of a satisfied feeling due to successful service.
OUR GENERAL CONDITIONS APPLY TO OUR AGREEMENTS. YOU CAN DOWNLOAD A COPY OF THESE CONDITIONS HERE.
TO SUBMIT A COLLECTIONS ASSIGNMENT, PLEASE FILL IN THE COLLECTIONS FORM AND THEN DELIVER ANY REQUIRED ANNEXES TO US.
KNOWLEDGE BOX
In order to exchange thoughts with us about the possibilities that our services can provide, it's good to look at a few pieces of information beforehand. We include most of the customary items below. Naturally, there are many other rules and provisions that we can look up and discuss with you as necessary.
For our official acts there are fixed rates. The rates are adjusted annually. These rates are listed in the table below.
The Courts will bill prior to the procedure advances known as court fees.
By attachment of income, there is an amount that must remain seizure free, the so-called seizure-free rate. Calculate this seizure-free rate in the seizure KBVG calculator.
Since July 1, 2012, the maximum rate for the collection costs that may be charged by the creditor (Law collection costs). Using the collection calculator you can calculate the amount of the collection costs
The salary authorized, is the amount for payment of which the sub district court, the litigant who lost the civil (collection) procedure, condemned because of costs of legal assistance to the litigant who has won the lawsuit. The amount of the authorized salary varies depending on the financial importance of the case and the amount of work carried out by the agent. There is the used of previously fixed rates.
Finally
Rave | Bailiffs & Debt B.V. is a member of the Royal Association of Bailiffs (KBVG). The above information and much more can be found on the website of this organization. We are not liable for damages arising from any erroneous statements included in that information.
FREQUENTLY ASKED QUESTIONS
The activities of a judicial bailiff are quite varied and can be drastic. We understand that questions may arise about this. Below, we show a number of frequently asked questions and the answers to these. If you don't see your question listed, feel free to ask us. For this, you can use the question form at the bottom of the site. You can also use this form to request a meeting for a quote or for any legal question. Care to issue us an assignment? Please let us know and we'll get in touch with you.
My underage child has debts and I've been threatened with seizure of my property.Can I prevent this? You are liable for the debts that your underage child incurs.The seizure may be preventable by paying the particular claim or by making a payment arrangement with the judicial bailiff.

(Nederlands) Op welke tijden mag de gerechtsdeurwaarder zijn werkzaamheden verrichten? De gerechtsdeurwaarder mag zijn werkzaamheden verrichten vanaf 's morgens 7.00 uur tot 's avonds 20.00 uur, gedurende zes dagen per week, tenzij de President van de Rechtbank verlof heeft gegeven om op alle dagen en uren beslag te mogen leggen.

Does the judicial bailiff assess the legal validity of a claim? The judicial bailiff does not evaluate the legal validity of a claim. It's up to the court to make judgement about this.

(Nederlands) Mag de gerechtsdeurwaarder beslag leggen op mijn inkomsten? Wanneer beslag is gelegd op uw inkomen wordt een beslagvrije voet vastgesteld. De gerechtsdeurwaarder kan alleen dat deel van het inkomen dat boven de beslagvrije voet uitkomt in beslag nemen. De beslagvrije voet bedraagt in beginsel 90% van de toepasselijke bijstandsnorm. Daarnaast wordt in de berekening van de beslagvrije voet rekening gehouden met woonkosten, de premie van de ziektekostenverzekering en mogelijk andere inkomsten van u en eventueel uw partner.

(Nederlands) Kan ik een betalingsregeling met de gerechtsdeurwaarder afspreken? Wanneer u een verzoek doet tot het treffen van een betalingsregeling moet de gerechtsdeurwaarder dit verzoek voorleggen aan zijn opdrachtgever. Pas wanneer de opdrachtgever akkoord gaat, kan de gerechtsdeurwaarder met de regeling instemmen. De opdrachtgever is niet verplicht op het verzoek in te gaan. Het doen van een verzoek tot het treffen van een betalingsregeling heeft geen invloed op de bevoegdheid van de schuldeiser om het gerechtelijk traject in te gaan.

Food Mart

Is the judicial bailiff allowed to threaten seizure or eviction in his letters? The judicial bailiff may not announce any measures that he cannot actually take. In order to prevent undue pressure, he may not state in his communication with the debtor that he will take a measure if he is not actually planning to do this. He may nonetheless indicate that the possibility exists that he will proceed to perform a seizure in the future - for example, if payment is still not made.

Nova Garden Services

(Nederlands) Ik heb een vordering op iemand in het buitenland. Kan ik daarvoor terecht bij de gerechtsdeurwaarder? Sommige gerechtsdeurwaarders incasseren vorderingen in het buitenland. In het algemeen is dat afhankelijk van het kantoor en dan ook nog van het land waar uw debiteur zich bevindt. Neem voor verdere informatie contact met ons op.

Libera
ADRES
Van de Spiegelstraat 29A 4461 LJ Goes
PHONE NUMBER
Tel: 0031(0)113787000 Fax: 0031(0)113787007
POST
info@ravezeeland.nl Postbus 2150 4460 MD Goes